The Journey to Oz
Dorothy probably could have made it to the Emerald Land of Oz by herself. After all, she had those magical ruby red slippers. But, the journey down the yellow brick road would have been lonely, diminished, and certainly less exciting without the Scarecrow, Tin Man, and the Cowardly Lion.
Dorothy's fellow travelers, each longing and in search of something to make them whole, enriched her mission. They held hands, stuck together, and completed the tasks needed better together than they ever could as individuals.
Welcome to the world of group therapy… a rare cost-effective opportunity to "practice" relating in a safe setting that affords curiosity, learning, risk-taking and unprecedented progressive emotional and relational gain.
In other words, …Sit. Stay. Grow. Wow.
The power of group therapy as a transformative experience is truly miraculous. Same time each week. Same people. Same leader who is committed to your individual growth as it flourishes in a new healthier family.
Defenses come to light. Edges soften. Maturational holes fill in. Attachments form. Character changes. Intimacy develops. Personalities blossom. Human beings thrive.
What's not to love?
Group works.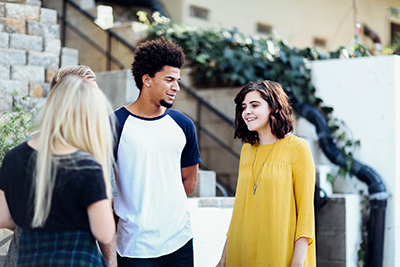 Because, those that are successful in groups are successful in life.
I offer a multitude of groups in my practice:
Modern Analytic Group for Individual Adults. These groups focus on working in the immediate – putting your thoughts and feelings into words in the moment toward the other members. Attention is given to being authentic to yourself and your experience while staying in relationship – without having to sacrifice one for the other. Meets weekly.
Therapist Process Group. Same as above but closed to those in the profession. Hours can be gained toward licensure. Co-Led with my colleague, Trish Cleary. Meets monthly.
Couples Process Groups. Five couples give one another an inside look as to what it is really like to live in their partnership. The couples support, push and prod each other toward more mature relating. Co-Led with my colleague, Trish Cleary. Meets monthly.
Supervision Group. For those seeking licensure in Maryland or Washington, DC. Co-Led with my colleague, Trish Cleary. Meets monthly.
Don't go down the yellow brick road alone. Having companions will enliven the journey. Promise.

I think you are great. Your insight is helpful to everyone. I have heard from several members that they feel this is a life changer.
– Former Group Member

I would recommend Ginger without reservation.
– Former Supervisor of an Inpatient Group Program

The group therapy, with its here-and-now focus, has enabled the client quickly to reach a level of emotional experience and insight that had eluded him before. The group is making a true and profound difference in his way of relating and his sense of himself, resulting in a significant lessening of his long-term depression. I believe it is through Ginger's sensitive preparation of the client and facilitation of the group process that the patient has been able to make these changes in short-order. Ginger's interventions include a combination of supportive yet appropriately challenging and incisive observations. They clearly reflect her skill as a group therapist. I strongly endorse Ginger.
– Professional Colleague